A season of colors, a season to play with prints and a season to go YOLO with an outfit that is sustainable yet chic! Made using Livaeco—a fiber that reduces carbon footprints—this collection has the perfect balance of sustainability and everything trendy. It is a perfect amalgamation of colors, patterns and prints to bring you the free-spirited outfit of the season called YOLO DRESS. Easy-breezy silhouettes with happy eye-catching colors make these dresses summer's must-haves.
It is a fun twist to your regular dressing where you can give back to the nature fashionably. Leave the dilemma of choosing between style and sustainability behind & let your closet welcome these whole new set of styles! As you live only once so why not live guilt-free with this trendsetter piece, THE YOLO DRESS!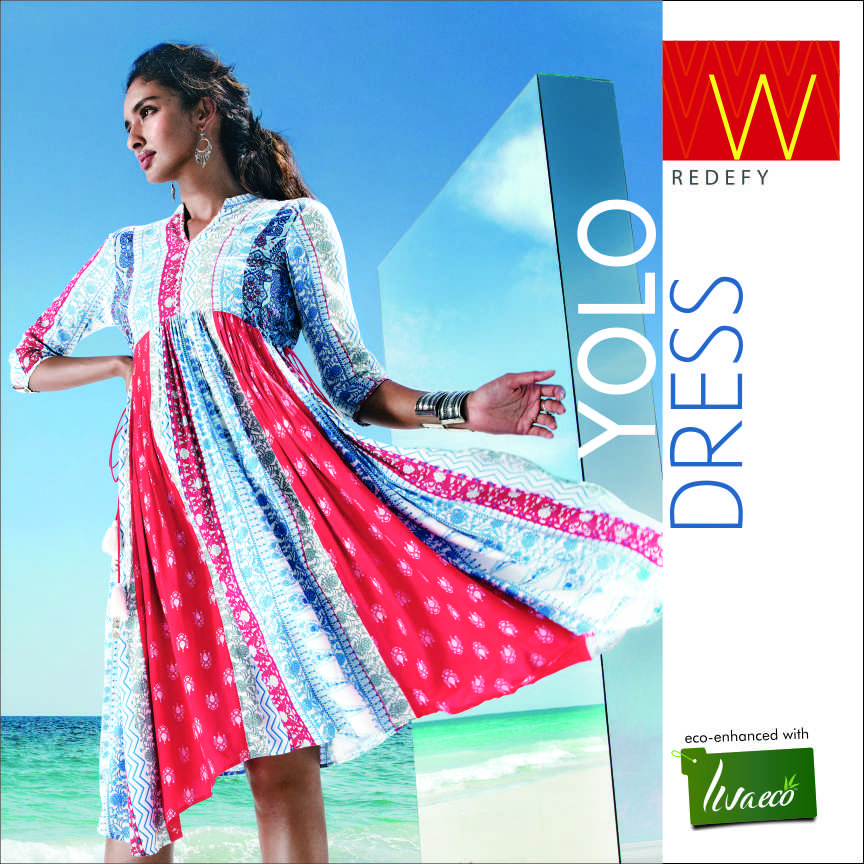 Put on this blue and red Yolo dress having printed detail all-over and give your summer dressing a quirky twist. Complete your look by teaming it up with ring-toed flats and danglers.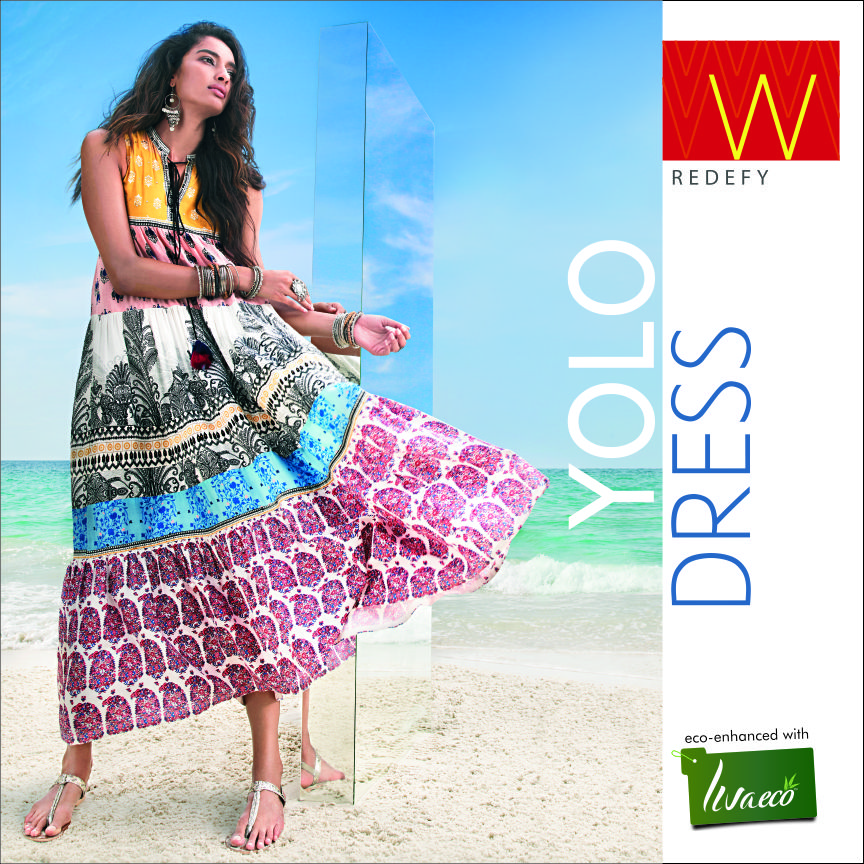 Flared is one trend that never looks over the top! Embrace this long flowy dress having unusual mix of prints and tie-up neckline for your next beach outing. Pair it with flats and big hoops or danglers along with statement rings.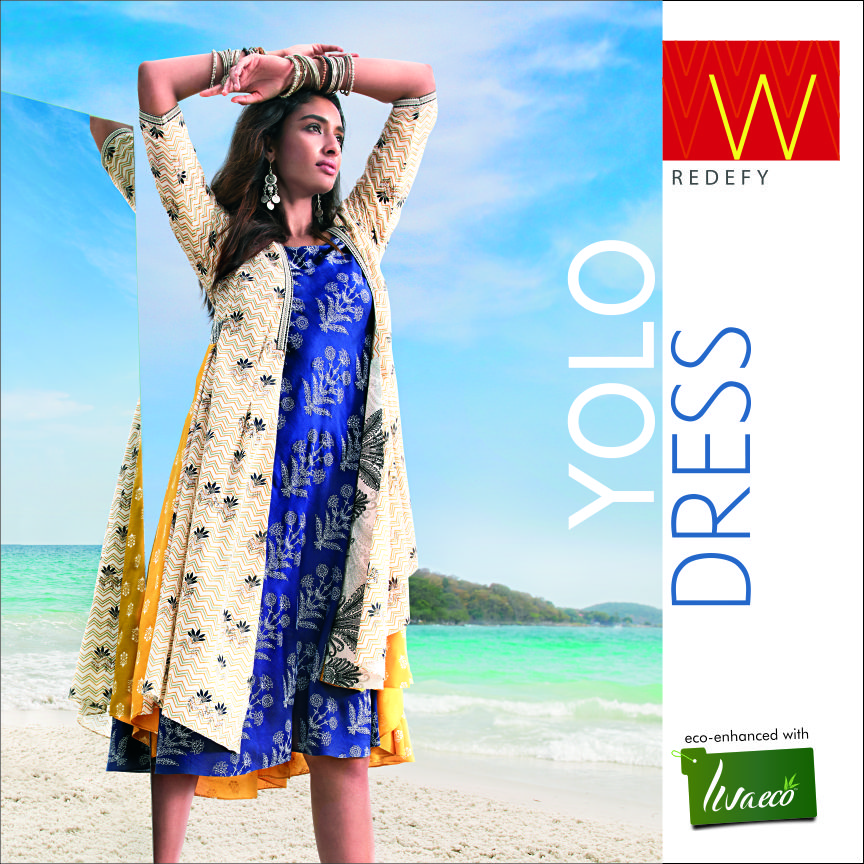 This layered outfit with printed patches is perfect for the weekend getaway. Get ready to twirl in style wearing it with flats, danglers and bangles!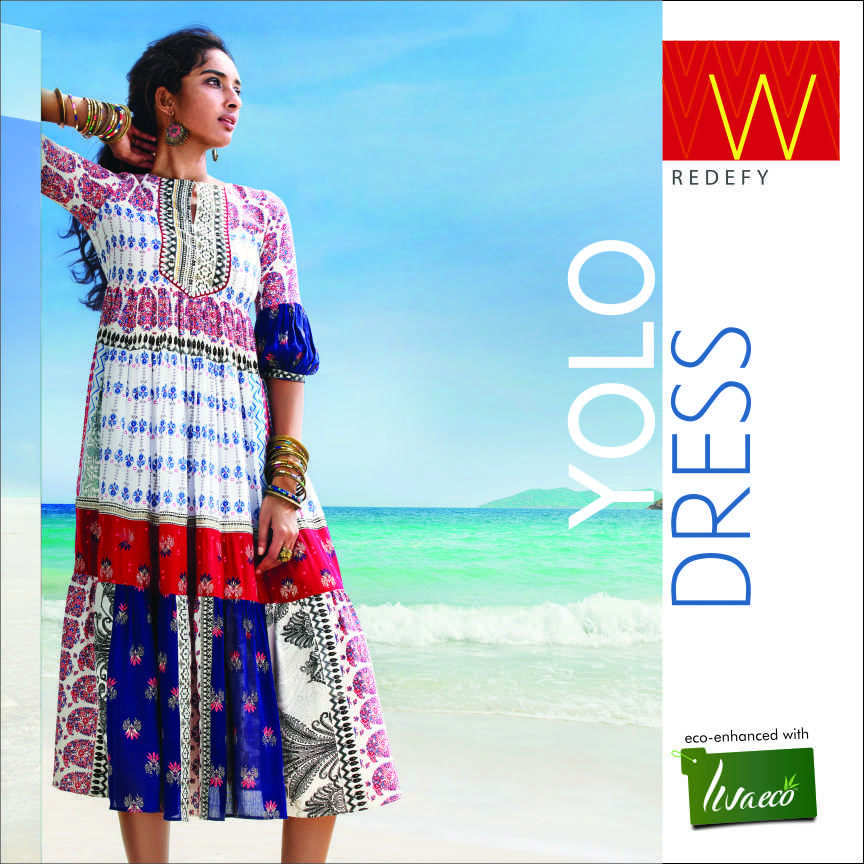 Casual, quirky & comfortable, these Yolo dresses are your go-to outfit this season. Complement these outfits with strappy sandals or flats along with some junk jewelry.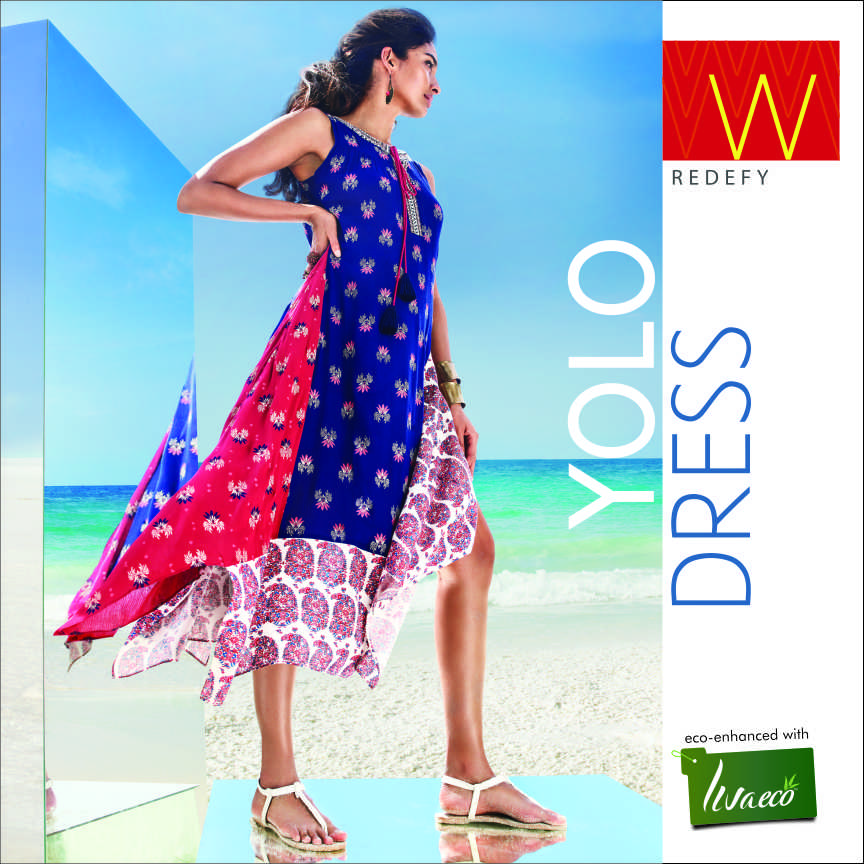 Make an eco-friendly fashion statement wearing the showstopper outfits of the season and let your spontaneous nature come out with the trendy patterns of the YOLO DRESS!
The YOLO DRESS – A Sustainable fashion statement!